Clinical trial overview
> 50,000 patients completed in the Ultimaster™ clinical programs.1-3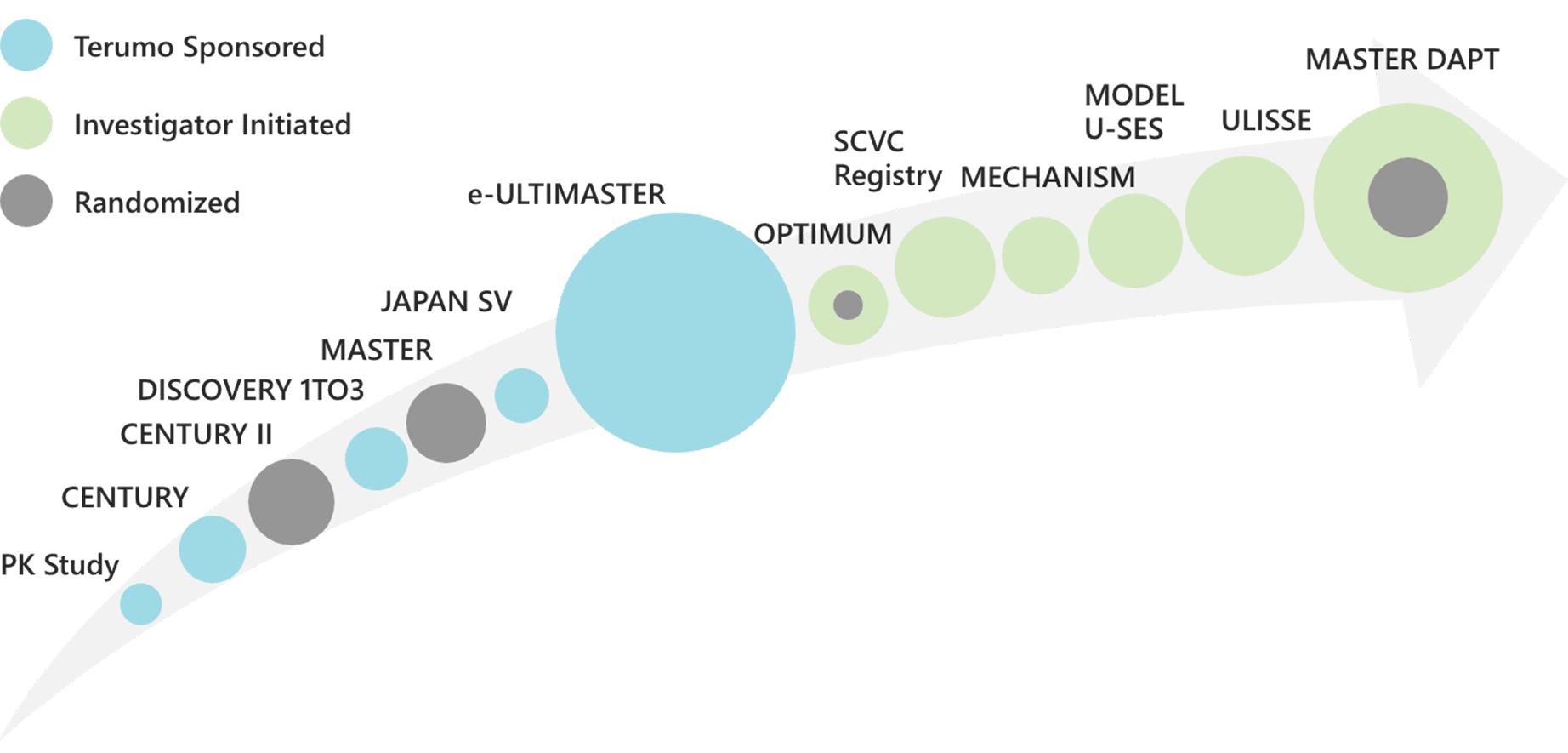 Study name
Study type
Patients
Endpoint
Status
Reference
TCD-10023PK
Single arm, Pharmaco-kinetics
20
Sirolimus concentration at 28 days
Completed
Pubmed
CENTURY
Single arm, First in human
104
Late lumen loss at 6 month
Completed 5 year FU
Pubmed
Presentation
CENTURY II
Randomized clinical trial vs Xience
1123
Freedom from Target lesion failure at 9month
Completed 5 year FU
Pubmed
Presentation
Bifurcation lesion
Subgroup analysis
194
-
-
Pubmed
Presentation
(Slide.18-19)
Multivessel disease
Subgroup analysis
456
-
-
Pubmed
High risk ACS
Subgroup analysis
260
-
-
Pubmed
Long lesion
Subgroup analysis
110
-
-
Pubmed
Small vessel
Subgroup analysis
514
-
-
Pubmed
NSTEMI
Subgroup analysis
203
-
-
Presentation
Vascular response by OCT evaluation
Subgroup analysis
27
-
-
Pubmed
MASTER
Randomized clinical trial vs BMS(Kaname)
500
Safety at 1month, efficacy at 6month, efficacy and safety at 12 month
Completed 3 year FU
Pubmed/
Presentation
DISCOVERY 1TO3
Single arm
60
Stent strut coveredge at 3month
Completed 1 year FU
Pubmed
CENTURY JSV
Single arm
70
MACE at 9 month
Completed 2 year FU
Pubmed
e-Ultimaster
All-comers registry
37,198
Target lesion failure at 1 year
Complete 1 year FU
Presentation
LMT
Subgroup analysis
1,099
-
-
-
Bifurcation
Subgroup analysis
4,395
-
-
Pubmed
Multivessel disease
Subgroup analysis
16,267
-
-
Presentation
Complex PCI
Subgroup analysis
9,793
-
-
Pubmed
Proximal LAD
Subgroup analysis
5,452
-
-
Pubmed
CKD
Subgroup analysis
1,466
-
-
Pubmed
MECHANISM UM
Multicenter single arm registry
200
Vascular healing response at 1month, 3month and 12 month
Completed 1 year FU
Pubmed
MODEL U-SES
Multicenter single arm registry
1500
Ischemic and bleeding event at 12 month
Completed 1 year FU
Pubmed
HBR
Subgroup analysis
1,695
-
-
Pubmed
OPTIMUM
Multicenter single arm registry
106
Incomplete stent apposition rate on OFDI after stent implantation
Completed
Pubmed
Sapporo cardio vascular clinic report
All comer, single center registry
1727
TLR and TLF
Completed 1 year FU
Pubmed
ULISSE registry
Multicenter single arm registry
1,660
Target lesion failure at 1 year
Completed 1 year FU
Pubmed
AMI
Subgroup analysis
381
-
-
Pubmed
Diabetes
Subgroup analysis
485
-
-
Pubmed
Short DAPT
Subgroup analysis
82
-
-
Pubmed
MASTER DAPT
Randomized clinical trial 1month DAPT vs regular DAPT
4,300
NACE, MACCE and MCB at 11 month
Completed
Pubmed
MASTER DAPT
The largest, multi-center randomized controlled study on the use of abbreviated vs short DAPT with Ultimaster™ stent. The results released at ESC 2021 showed short DAPT to be noninferior to standard therapy with regard to NACE and MACCE. It also resulted in a lower incidence of major or clinically relevant non-major bleeding.4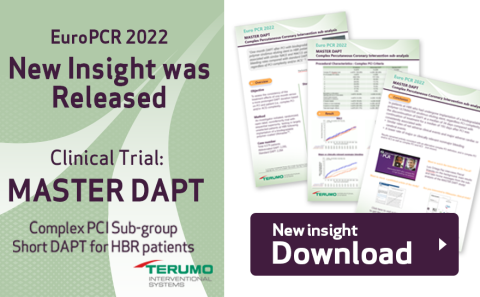 New insight from MASTER DAPT
MASTER DAPT Complex PCI sub-analysis presented at EuroPCR 2022. You can download it here.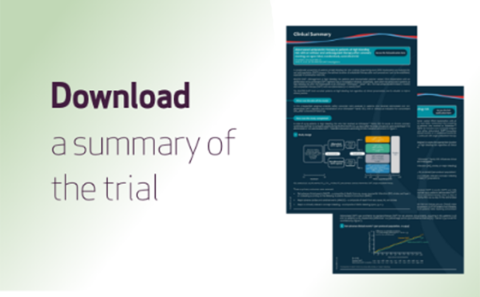 MASTER DAPT result
Click here to download a summary of MASTER DAPT trial primary endpoints.
Disclaimer
MASTER DAPT study is sponsored by the European Cardiovascular Research Institute (ECRI, Rotterdam, The Netherlands) and supported with a restricted research grant by Terumo Europe. The study is managed by global CROs and data management group (CERC, Paris, France, Cardialysis, Rotterdam, The Netherlands, CV quest. Co. Ltd., Tokyo, Japan and CTU, Bern, Switzerland).
e-Ultimaster
e-Ultimaster is one of the largest real-world registries with more than 37,000 patients. Results demonstrated Ultimaster to be safe and effective even in complex cases. Multiple sub-analysis showed excellent clinical outcomes for patients with bifurcation lesions, multivessel disease and more.5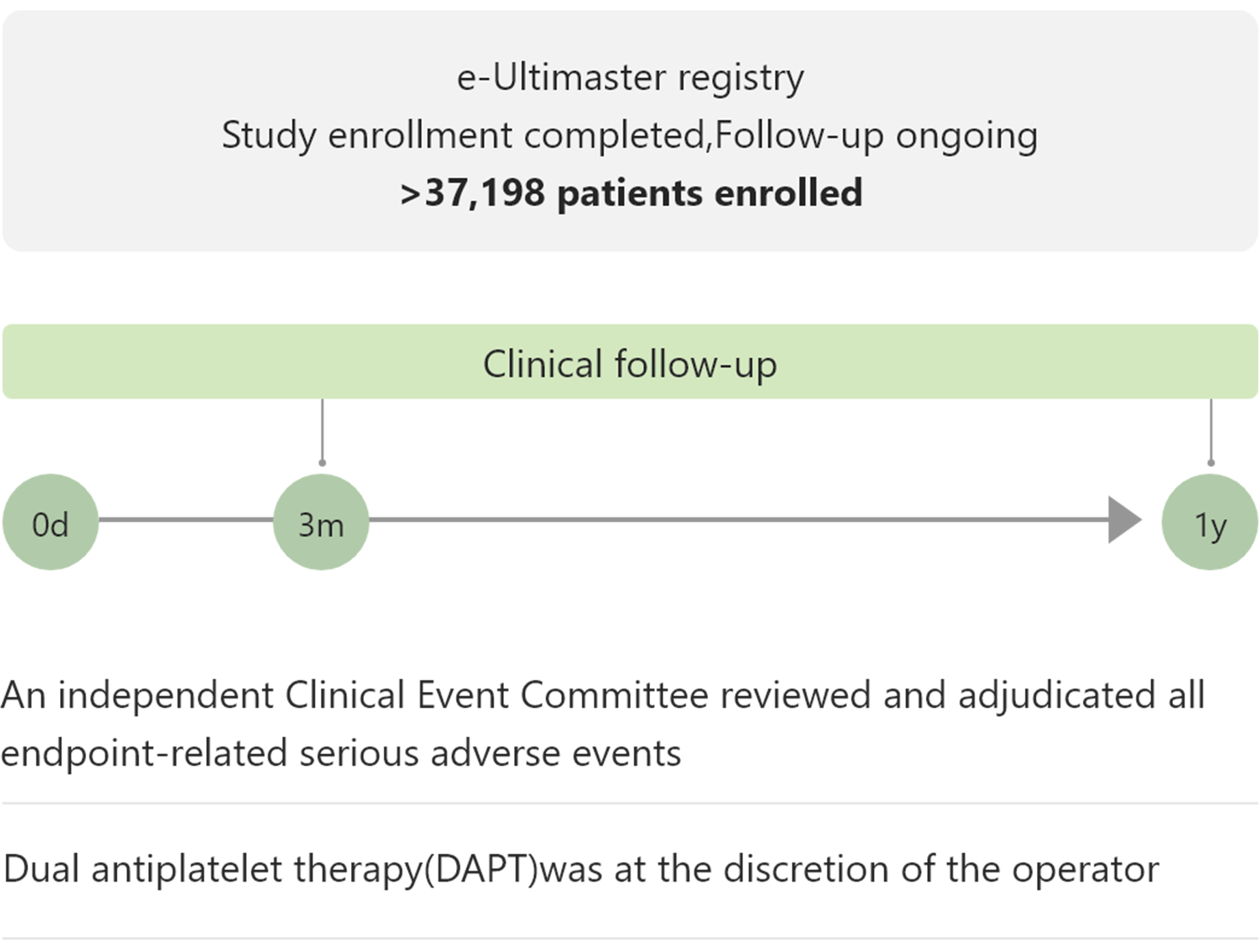 An independent Clinical Event Committee reviewed and adjudicated all endpoint-related serious adverse events 
CENTURY II
CENTURY II is a large-scale, prospective, multicenter, randomized single-blind, controlled, non-inferiority trial. It proves Ultimaster™ stent to be noninferior to Xience, with safety and efficacy comparable up to five-year follow-up after PCI.6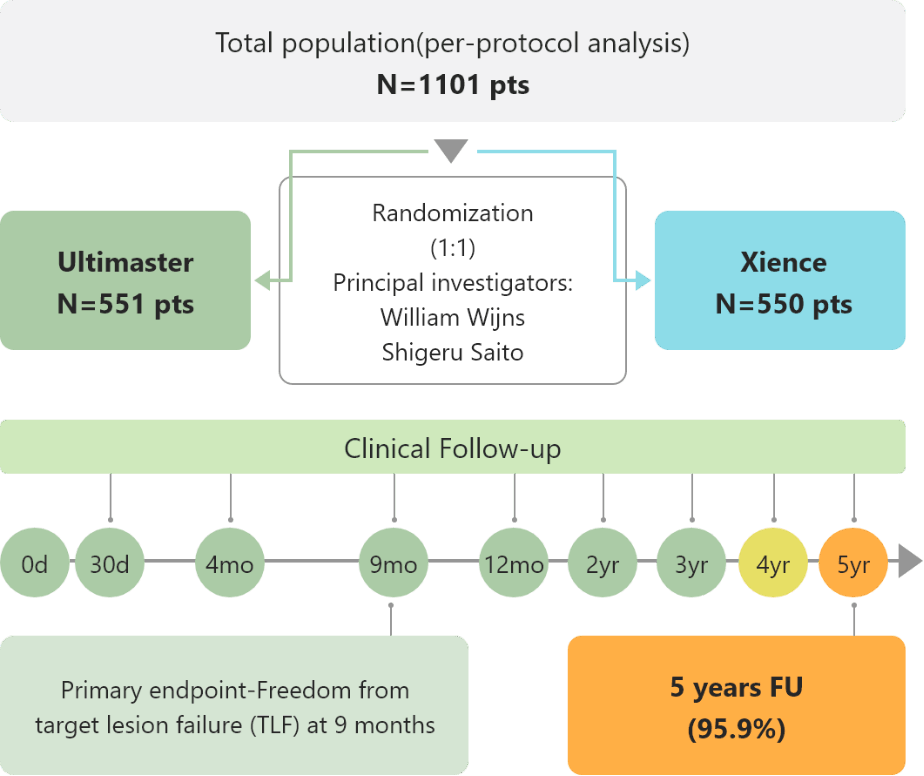 Reference
Ultimaster has been studied worldwide by enrolling over 50,000 patients in Terumo sponsored trial and investigator sponsored research at April 2020.
Comparison result with Biomatrix(Biosensors), Orsiro(biotronik) and Synergy(Boston scientific) based on information from only press release or product website at April 2020.
Instruction for use
Dual Antiplatelet Therapy after PCI in Patients at High Bleeding Risk. Marco Valgimigli, M.D., Ph.D et al. The New England Journal of Medicine, August 28, 2021, DOI: 10.1056/NEJMoa2108749
M. Roffi, Final results from an all-comer worldwide registry on percutaneous coronary intervention with bioresorbable polymer sirolimus-eluting stent and impact of geographical differences, presented at PCR2020 e-Course
William Wijns et al, Long-term clinical outcomes after bioresorbable and permanent polymer drug-eluting stent implantation: final five-year results of the CENTURY II randomised clinical trial
All clinical evidences of Ultimaster™