How to Puncture
TRI Basics Puncture  
How to puncture radial artery and place introducer sheath.
Needle handling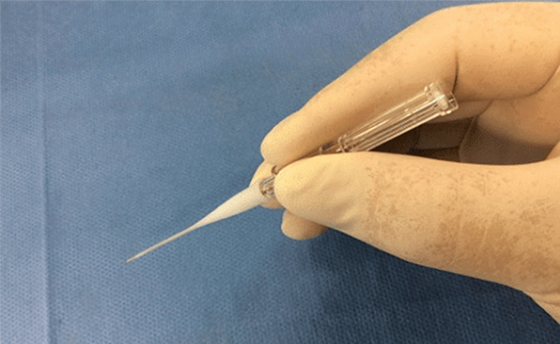 Pencil style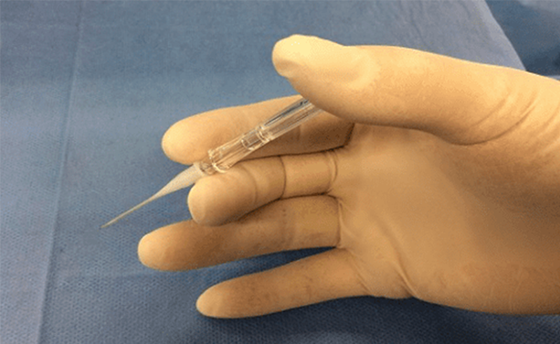 Syringe style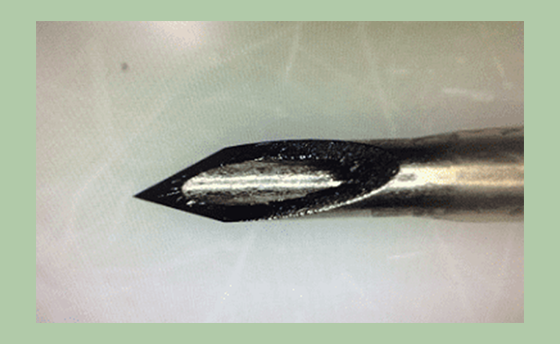 Bevel side up
Two Types of the Puncture with Proper Needle
 
Anterior puncture
Double wall puncturen
Pros
One action
Easy to target small artery Less bleeding until wire insertion.
Cons
Shallow angle is critical to avoid possible perforation
Need double action
Needle

Metal needle

Plastic needle
Method

Insert the needle into the artery; blood flush

 Insert guidewire

Insert the needle into and over the artery; no flush 

Remove inner needle

 Blood flush
RATE trial *1 showed both are equally safe, and double wall puncture was quicker. Access time (sec.) : 134.2 + 87.5 vs 78.3 + 37.7, p<0.001
Puncture Using Ultrasound
RAUST (Radial Artery Access With Ultrasound Trial) *2 suggest "Seeing is more accurate than feeling". Ultrasound guidance improves the success and efficiency of radial artery cannulation.
Reference
Pancholy SB et al., Catheter Cardiovasc Interv. 2012;80(2):288-291.
Seto AH et al. JACC Cardiovasc Interv. 2015 Feb; 8 (2): 283-291.